Antique Rug Cleaning, Restoration, Weaving Classes and Services by a Master Craftsman!
Hayk Oltaci – Hayko, as he prefers to be called – was born in Istanbul to Armenian parents. He came to New York City in 1988 with his wife; their two daughters were born here.With more than 38 years experience gained in the leading ateliers of Istanbul, Strasbourg, Paris and New York, Hayko is one of the most genuinely knowledgeable experts in fine oriental rugs and tapestries in the world. Hayko understands the subject down to the last knot. Widely respected both for his personal integrity and for the quality of his rugs and tapestries, Hayko works closely with museums and serious collectors, many of whom return to him again and again. But he especially enjoys helping new collectors find their first one-of-a-kind rug, and cherishes the chance to educate and advise people new to the art of appreciating fine rugs and tapestries.
"You can buy a rug simply because you feel a special connection with it," Hayko says. "Fine rugs and tapestries are works of art; no two are alike. Each is as individual as a beautiful painting or sculpture. When you find the right one for you, it's almost like falling in love."Today, Hayko's shop at 47-09 30th Street in Long Island City is easily the most welcoming place of its kind in New York – you can browse, ask any question, and get a lot of interesting information as you look around in an easy, stress-free environment.Hayko encourages you to come by for a homemade cup of coffee or tea and a look around his showroom. You can learn more about Hayko in this interview.
What Hayko's clients say: Hayko's loyal clients – some bought their first rug or tapestry more than two decades ago from him – say that Hayko is greatly distinguished by his absolute integrity and honest dealings with everyone.
As I became able to afford more expensive pieces, I have always returned to Hayko. I wouldn't think of going to anyone else. Hayko is a true gentleman, and absolutely honest. He once actually told me not to pay as much as I was prepared to pay for a rug because it wasn't as good an example of its kind as I wanted. I have become what you might call a serious collector, and Hayko has guided me every step of the way."
Another client, who just bought her first oriental rug last year, said "I have a very small budget. Hayko helped me find a stunningly beautiful small rug that has transformed my studio apartment. It only cost me what going out to dinner a few times would cost, and now I've got this gorgeous oriental rug to look at every day. And Hayko said it will actually increase in value as time goes by."
What you can expect:
It's fun to browse around Hayko's shop in this friendly, unpressured atmosphere. If and when you decide to acquire a fine rug or tapestry, Hayko can guide you in making an informed decision. If you're just getting ideas for now, that's fine too.
Glorious rugs and tapestries from ancient Persia, Kilims, The Caucases, Turkey, China, Armenia and the Nomadic Tribes of the Middle East are ready for your visit to Hayko. One of his rugs was sold at auction at Christies for $140,000, yet many other pieces of exceptional quality are surprisingly affordable, selling for as little as $250.
Please come by. Call (212) 717-5400
We look forward to seeing you!
Articles, News, and more about Hayko
07/01/2008 - by Karlin McCarthy, Ritz-Carlton magazine
PHOTOGRAPHY BY STEVEN VOTE
4in Studio
---
07/01/2008 - Jamie M. Hoffman, Ritz-Carlton magazine
Jamie M. Hoffman
---
11/27/2009 - Tai Aguirre, TAICO® PRODUCTIONS
Q: What was your occupation and lifestyle in your native country Turkey?
---
02/06/2010 - by Silva Harapetian, Armenian Reporter
---
Published: Saturday December 06, 2008
Hayko Oltaci helps a student learn to weave a small rug.
---
The Franklin Report New York Edition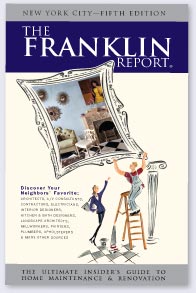 Read Hayko's latest review from The Franklin Report -- it's fascinating!
---
11/12/2009 - by Ondine Cohane, as seen in New York MagazineYou have two choices when you go to Hayko's: You can either lug your beloved but tattered antique rug or kilim there and have it attentively restored, or you can buy a new one from the large collection.
Sale items (accumulated over five years' collecting include a nineteenth-century Chinese rug, was $2,800, now $1,800; 22-by-22-inch kilim pillow, was $70, now $35;
---
11/12/2009 - by Andrew Pageby, as seen in AvenueAfter buying an ornate but well-worn seventeenth-century Ouchak carpet for close to $100,000, a Christie's customer asked Elisabeth Poole, head of the auction house's carpet department, to recommend someone who might be able to restore the antique Turkish rug. Poole suggested transporting it just a few blocks away to Hayko Oltaci, an Armenian born in Istanbul, whose shop is only one flight up but a world apart from the hustle and bustle of Lexington Avenue in the Sixties.
---
11/12/2009 - by Regine Cole, as seen in Old House InteriorsAn editor's visit to the Lexington Avenue workroom of Hayko Oltaci reveals why good (that is, invisible) carpet repair is expensive. It requires design and color sense and practical skill.
What do you do when the puppy chews the corner of that antique prayer rug you love? When the hooked rug your grandmother bought in rural Maine many years ago begins to disintegrate, can it be repaired? Should it be? Let's say you're a collector, and you've got your eye on a wonderful Aubusson that's worn threadbare in the center. Should you buy it with restoration in mind, knowing how difficult it is to match the colors? You already know that a clumsy repaired old tapestry is worth less than one with holes.
---
11/12/2009 - by Suzanne Koudsi, as seen in Hamptons County"Everybody is gifted at something," says Turkish-born Hayko Oltaci, encircled by multicolored rugs and tapestries. His gift just happens to be more valuable than others.
When Oltaci was 16, his grandfather gave him an old Turkish rug that needed some repair work. He took it to a rug restorer and decided to take up restoration as a hobby. Oltaci didn't plan on making a career out of carpet restoration and never had any formal training. He just did it because he enjoyed it. While studying economics in France, he repaired rugs to earn some extra money.